Make Peace With Your Past, Embrace Your Future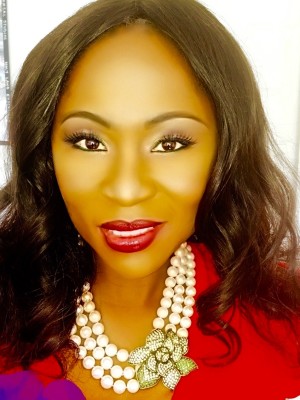 I had a very profound moment happen to me not too long ago. Prior to this moment, I had been going through a personally challenging time. It was one of those times that make you do a real deep self reflection and assessment. It felt for sometime that I was living a bit of a nightmare as I tried to navigate through this very difficult period of time. As I reflected, I felt a deep desire to make peace with a particular person who had hurt me deeply and in my own deep pain, I did likewise in retaliation.
Yeah..Not a moment I was proud of, but at the time, I felt justified in my actions. Tell me how many of you haven't had such a moment? We have all had at least one particular moment when we were our ugliest selves. When we acted out of character and said the unthinkable and did the unimaginable. However, there's always an opportunity to redeem ourselves if we choose to exercise it.
So let's call my person Jane. I felt deep in my spirit to contact Jane after such a long time to simply ask for forgiveness. I wrestled within myself for a few days before I plucked up the courage to contact Jane. I first sent an email, hoping it wouldn't reach Jane and when I got a response, I knew I was meant to follow through with the plan. It would be so much easier to send an email or text or even a phone call, but I knew I had to do this in person. Isn't it funny how we are stronger behind our computer and all our other technological gadgets than when we are faced with confronting someone in person? These days, I make it a point to do everything I can to connect with people in person. There's just something special and unique about that person to person connection.
Schedules did not permit a meeting and before you knew it days became weeks and weeks became months and finally I couldn't deny that this was something I had to do, NOW. I kept getting this prompting in my inner spirit to make it happen. So I sent another text requesting a face to face meeting at a coffee shop, to my surprise, Jane and I met 2 days after my text was sent.
As I walked into the coffee shop, I looked around nervously amid the long line of coffee addicts to see if Jane was already seated since I was about 5 minutes late. It was only 8:05am. Wow, I should own a coffee shop, I digressed. LOL! Anyway, I found Jane about halfway through the long line that stretched past the front door. "Wow! Jane you look amazing!" I said as I hugged Jane. "You look really great Queen", Jane replied with a sweet smile. We got to front of the line ordered our drinks and we found a nice little table and we sat down. I had rehearsed and prayed over what I would say for 2 months now, this should be easy I told myself, but it wasn't. We nervously shared pictures of our kids and family and tried to make small talk about business and life. After about 1o minutes I said, "I just want to let you know I appreciate you coming, I know I could have texted, emailed or phoned you but those would have been too easy and passive. I wanted to look into your eyeballs and let you know, I am sorry for the way things happened when we last spoke. You were there for me during a dark time in my life and no matter what occurred I could have handled things a lot better than I did. It was childish and immature of me to have acted the way I did and there is no excuse for it. If I hurt you in anyway, please forgive me. I have forgiven you a long time ago. If you are holding onto anything, please let it go. It never serves anyone" Jane looked stunned. "Wow! I don't know what to say Queen, that's the kindest thing anyone has ever said to me and I have somethings to say to you too. I too want to ask you for forgiveness and I wish we never had all that drama. I have always respected and admired you for what you stand for and how you have carried yourself through the darkest time of your life. I always think good thoughts about you."
Now, was that so hard? You bet it was! After Jane and I parted ways, I walked silently back to my car filled with so much inner peace and joy about what had just occurred. All this time I could have made this move but I don't know what was stopping me. My ego, my entitlement, my sense of feeling I was right?Whatever it was, it couldn't compare to the freedom and peace I felt after the meeting with Jane. Oh the burdens we carry at times. Dear Lord, make it light please.
Sometimes we have issues with our friends, family members or even our spouses, and we think we have all the time in the world to resolve issues but the truth is we don't. I have tried to make peace with as many people as I can, many times instantly but most times, it takes some time. Some people aren't ready for peace so I pray for them. When you let anger and bitterness overwhelm you, it could take over your life and even your health. It could cause one to become ill with a terminal disease. It's truly not worth it. I have learned to let go and let God. I have also learned that if I focus more on love, loving results occur. If I focus more on fear, anger, bitterness and hatred, negative results occur. It's been spiritually & scientifically proven so you decide.
So, make peace with your past, Your future would be happier and brighter. Embrace your future, it's waiting for you.
Love Always,
Queenkay
Queen | Mother | Entrepreneur | Author | Producer | Life & Business Coach | Inspirational & Motivational Speaker
www.queenkay.com
www.manmustwak.com
Facebook: iamqueenkay
Twitter & IG: @queenkay74
Periscope: @QueenkayIntl_1
In God alone I trust! Amen