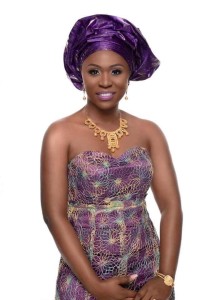 As 2015 came to an end, I was uncertain of how I would pick up the pieces of my shattered dreams and my broken heart and get up yet again to face the challenges of life.
I was "homeless" for lack of a better term. My boys and I were staying at a family member's home because we couldn't find a place soon enough during the cold, rainy winter months and the busyness of the holiday season. I felt I had disappointed my boys. Not intentionally, but still I felt I had let them down. For 14 years I had been in a stable home and within a year I had sold my home gave away everything thing I had to start a new life. In less than a year, I had to move us out again. This wasn't the plan. I have always maintained a very stable home for my boys despite all we had been through. It was a very tough time.
We spent the holidays in South Carolina with my brother and his family and some of his wife's family members who were visiting from out of the country.
Man! it was the perfect medicine for a heartbreak. My heart welled with sweet joy as I saw how my kids were embraced by grandma, aunties, uncles and their cousins and we had the best of times. We jumped, played, prayed, cried, cuddled, watched movies and simply relaxed. If I didn't know it before, I knew it at that moment, "Family is everything"
Grateful for these ladies in my life.
 We prayed into 2016 and I felt like the love had washed most of my pain away. I came back to the my base but in less than 2 weeks, my boys and I were off again to attend the final farewell ceremonies of their late paternal grandfather in Nigeria.
My boys and I in my hometown
It was a chance for the boys to visit their father's gravesite in their hometown and at the same time reconnect with all the family members from their late dad's side. It was also a good time to continue praying and meditating and not focusing on my pain but be in the moment as I remembered a great man who had lived long enough to impart a living legacy and see many of his grand children before he departed.
Some of the Family members at the funeral
Late Sir Thomas Amamgbo always used to tell me "Slow Down Kaykay" because he said, " You are always in a hurry" It's true, I have always rushed through life as though I would miss something if I blinked. I think at that moment in January, 2016, I realized that I couldn't keep running. I had to simply stop running. I grieved. I cried. I prayed. It was good to see everyone who I hadn't seen in a while. I watched as my boys cried and I truly felt the impact of what it felt like for them to see their grandpa being lowered into the ground never to be seen alive again. I guess you could say, they were able to connect the moment with the fact that when their dad was laid to rest, he never came back home. DEATH. IS. FINAL.
LATE SIR TN AMAMGBO RIP DADDY
After all the funeral ceremonies, we returned back to the states and back to the reality that I had to find a permanent place for us to live. I had to hit the reset button to again re-position our lives in the right direction. I put everything in God's hands after I had a very profound conversation with Him one day. I was praying and I was still feeling so broken about the experience I was recovering from and I heard an audible voice of God. "Do you want me to punish them (those that betrayed you) more than you want me to bless you?" I stopped and immediately asked God to forgive me for having the wrong mindset. I had been carrying so many burdens that I had no business carrying. I asked God to bless me. I asked him to bless me beyond my wildest expectations and then I focused on letting go.
The pain, the bitterness, the sadness, within days, weeks and months melted away and I began to see the brighter future God had for me despite so many setbacks.
Like Pastor Joel Osteen always says, "Your setback is a setup for your comeback"
I suddenly started having many opportunities come my way. I had a few auditions for a TV show from a major American Television network but due to creative differences it didn't pan out. I was grateful to have gotten so far in the process. I worked on a few print commercial projects and they were very unique experiences. I am blessed.
Sometime in the spring, my boys and I found the perfect home to start all over. That story is for another day.
I started working on many of the projects that have been on hold due to my not being my best self. Sometime in the spring of 2016, I was approached to be part of a political campaign featuring my grocery store and before you new it I was on Billboards, mailers, Television and radio. The store had a lot of new patrons who came in because of the ads. It was surreal. I met a lot of new faces and made a lot of new contacts just because of that one project. Incredible. Simply an amazing turn of events.
Queenkay on a Giant billboard
One of my favorite moments this year was witnessing the wedding of my baby sis to her awesome husband who is now my brother-in-love. The family is eternally grateful to God for this blessing.
Nene Weds OD
It was truly an incredible year and I couldn't have asked for a better way to end the year. But God had more in store for us. He connected me with a photographer who shot my family Christmas pictures.
Queenkay and her boys.
One thing led to another and through this connection, I landed on the cover of an International Fashion Magazine with an excellent article and awesome editorial pictures to go with the package. Wow! Won't God do it?
Mom and I, Pump Magazine
Pump Magazine Cover Model – Queenkay
To Order your copies click here please: http://www.magcloud.com/browse/issue/1210973
Please Click to Watch this Behind The Scenes Video (BTS) of my Family Christmas Greeting Card and my magazine shoot. It was truly a wonderful experience.
All this I believe happened because of one decision I made at the beginning of the year to forgive. To give it to God. To release the weight of bitterness and to ask God to bless me instead of praying for him to punish those who had hurt me.
I had too many experiences to document. I enjoyed every aspect of my journey this year. It was a phenomenal year and I can't wait to experience 2017.
I learned many lessons but the greatest of them is LOVE.
I WISH YOU A VERY BLESSED 2017 & BEYOND. XOXOXOXOXOXOXOXOXOXO
QUEENKAY