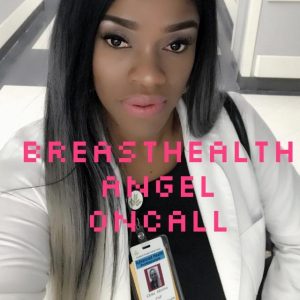 When you first see this stunning bombshell of a woman, the first thing that comes to mind isn't cancer or cancer survivor. You see a statuesque, shapely and stunning woman with a super model body and legs for days. You see her radiate with an amazing smile and infectious laughter and you think, this babe doesn't have a care in the world.
Well, you definitely would be 1000% wrong! This wife and mother of 5 is a breast cancer survivor and now an advocate for early detection and prevention. With her non-profit organizations and her viral videos where she teaches about preventative measures we should take to avoid the big C, and where she encourages those who may have been diagnosed with the disease on how to be their own best advocates.
In our interview we talk about her courageous bought with breast cancer, loosing her breasts but not her mind, and how she picked up the pieces to make a difference in the lives of others.
We also talk about her global initiative that's sweeping the globe with a 10 cities strong 5k walk to raise funds and awareness. This is happening on Saturday September 30th at 8am-9am worldwide. If you live in my area we'll be meeting at Refugio Valley Park in Hercules, CA. Please let me know if you are interested in Participating by sending me a message to iamqueenkay@gmail.com
Please watch the video and share the message and also support if you can either by participating in a local event or donating to the cause. Here's the link to website: www.theafricanbarbie.org
Chika Can be reached via the following platforms:
Instagram: @theafricanbarbie
Facebook: Heiress chika akwiwu
Facebook Biz Page: theafricanbarbie
Hope this message inspired you to never give up and be an advocate for yourself and others.
Drop us a line in the comments.
With Love,
Queenkay