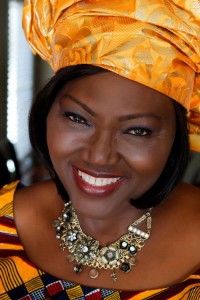 Do you really know what it feels like to have a mother who feels like a personal gift from The Most High? Do you realize that mothers are earth angels specifically given to you to guide you through this rough terrain called life? Many of us do not know the worth of our mothers until sadly they are gone and we begin to realize that we have a big void in our lives.
I met my mother 38 years ago. I was just a little egg in her womb without a care in the world. Of all the millions of microscopic eggs that could have been captured by my father's seed, I was chosen. It was absolutely no mistake. I was divinely orchestrated according to Psalm 139.
On a beautiful May day in Columbia, Missouri, she held me for the first time though I couldn't see her yet but I sure felt the warmth of her embrace; My first love. With God's help, she carried me to term in the protective vessel within her. I depended on her. Her very existence meant that I existed. If she ate, I ate; If she danced, I danced; If she slept, I slept. Well…most of the time. Anyway, back to our first moment. I was programed to instantly know that I loved her with every fiber of my being. I wanted to be close to her because I felt warm and safe. I couldn't wait to get my nourishment from her as often as I wanted. We bonded and I grew to love her even more.
Today, I look back on all our years together and I still know one thing is certain, She loves me unconditionally and wants the best for me. She has been through so many life's challenges. Many of which could have taken her out a long time ago. However, God decided it wasn't her time yet and she still had work to do. If you knew my mother in her prime, you would know that she was a very powerful woman even in the midst of adversity and obstacles. She grew in a society that regarded women as second class citizens and yet she rose to great heights! I have no doubt that had she been given the opportunity to truly spread her wings, she could have been a high ranking leader in our home country Nigeria.
To me, she was and will always be my Sweet Supreme Mother. With all the power and intelligence she has, she is absolutely the most loving and kind hearted woman I know. A lot of people get intimidated when they first meet her. I laugh…hard on the inside when I see their knees buckle and their lips tremble as she addresses them – looking them straight in the eye. I am laughing out loud now just thinking of it. Once they get to know her, it is a struggle to get them away from her. Mum needs her rest you know?
In the recent years, my darling mother found her true calling. She founded a prayer ministry called Stars of Wonder Prayer Ministry.Their mission is to bring others to the knowledge of Christ by praying for each other and others. This is a phone conference prayer line and mum is very passionate about it. She has always been what I call a prayer warrior. She loves the Lord and she is not ashamed to share it. So many lives have been changed for the better through this ministry and she uses it as a platform to bring healing to the hearts and souls of people from all over the planet. She is truly a mother supreme. You will think she has a PHD in Guidance and Counseling the way she helps people come to terms with their issues and sets them on the path to spiritual healing.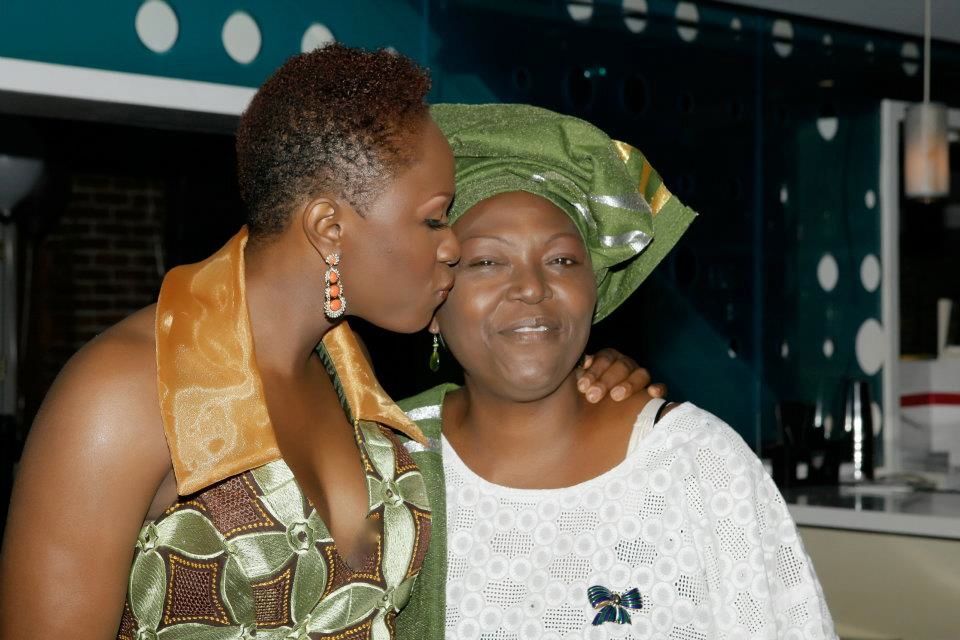 Even though I am not one to brag about physical beauty because I believe true beauty is from within, God broke the mold after creating her physically. After he lay the foundation in her spirit, he molded her outer shell to be absolutely breath taking. In her early sixties, she can rival any young lady 20 to 30 years her junior. From the crown of her head, to the sole of her feet – exquisite work of art! Her very smooth "crackless" skin glows from afar. A deep shade of rich dark chocolate with the most perfect smile on the planet. Delta Dental has captured that smile on an advert in AARP Magazine. My favorite are her arms; the hugs are legendary. She doesn't hug everyone though. I think she knows that her hugs are precious. Mum was and still is in a class of her own when it comes to fashion. Never following any trend, she cuts across times. I grew up always hearing her repeatedly saying "when fashion sense makes sense, it is no nonsense." Many of her friends used to greet her with the words "no nonsense." If it is simple, it is simply exquisite; if it is elaborate, it is classy not busy. I wanted to be like her in that arena, but my tomboyish ways never allowed me to attain her level of class and pizzaz.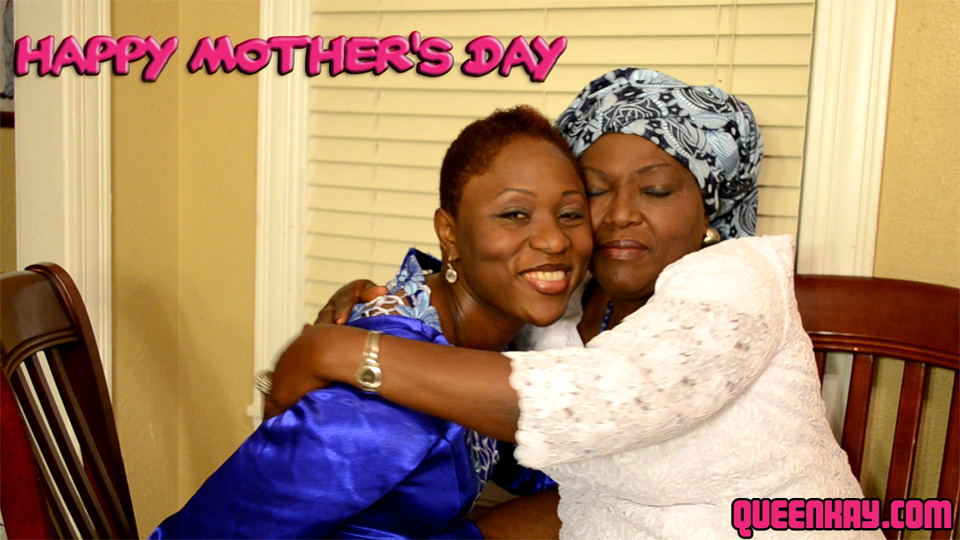 My mother's cooking has a following all on it's own. If mum decided to open a restaurant, she would have people in long lines wrapped around the building waiting to be served. Two things that I know for sure she is passionate about, The Lord and cooking. She can make even the world's best cooks, Salivate with envy. In fact, they would throw in their aprons just to sit for a meal. The way she chatters while she's preparing the meal; the way she recounts history about when she was a young girl and how the whole family sits together to eat. My favorite moment with mum is when we are sitting together eating and talking after she has made one of her classic delights. She makes the best bitter leaf soup (a Nigerian dish I love) on the planet. Even though I see her everyday, I am still captivated by her presence. Yep, that's the word, She has PRESENCE. When she speaks, people of substance listen. She has this air of royalty and she gets told that by strangers at least once a week; yet she is a humble humanitarian with the most generous heart to give, give, and give. Her caring for her children, grandchildren, her mother, siblings, friends and all that God has placed in her path is a rare gift from God. Guess what? God gives her without limit or measure. It is so amazing – her relationship with God. She is truly the daughter of the KING of kings; ADAEZE ndieze!
We don't always agree with our mothers, but as we get older, we learn just how important they are in our lives. If your mother is still alive, please hug her a little tighter. If she's far away, call her and tell her just how grateful you are to have had her as your mother. If there is some conflict between the two of you, why not try and make up today? I'm sure she would appreciate a call or visit from you. If she is no longer with us, thank God for the years you had with her and celebrate her life. There's just something amazingly awesome about mothers. Because of my mother, I have a blueprint of how to be a good mother. She taught me what true unconditional love means.
I love you mother. You remain, the First Lady to me. You sacrificed so much for me and my siblings. I am eternally grateful. HAPPY MOTHERS' DAY!