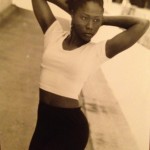 So I am done with looking so so. I decided that my birthday present to myself coming up in this Month of May would be an actual lifestyle shift. How are about that?
Everyday, people are diagnosed with diseases that could have been prevented. I want to live a life of quality and if God blesses me with quantity, all the better. With heart disease, high blood pressure, diabetes, cancer and so many other preventable diseases, who wants to spend time at the hospital or taking pills? I don't see a show of hands. My kids certainly don't want to be without their vibrant mother. I have boys and they are very energetic and also very honest. They will tell me when I am not maintaining my physical best. They like to get involved in so many activities that require me to be rugged and outdoors. So in order to keep up, I have to step up.
A few months ago, I went to the doctor for my annual physical. I had them run a complete check up. Any laboratory test that could be run was. In the end the results showed that my iron level was low and I really needed to make better choices with my meal plans and multivitamins. I am always cold and my energy level is zapped by the end of the day. Once I get home and make dinner, I curl into bed without getting into much activities like I used to. Typically I am not a vitamin person and neither do I like to take meds of any kind. So I guess prevention is better than cure right? SO I got busy taking steps to rectify this issue.
I got busy and purchased iron supplements and I am happy that the pills are so tiny that I don't mind swallowing. I also got chewable multivitamins and calcium plus vitamin D chewable supplements. I started eating more leafy green vegetables and making better choices in my eating habits. I feel much better now and less exhausted.
Then I started this challenge starting today. May 1, 2012 ending May 30, 2012. I created a forum where people can join in and make a commitment to themselves to do better. This is not a competition where anyone takes the first prize. We all just need to make better choices. Here's a few lines from my calendar which I printed and put on my wall in my bedroom to remind me of my goals.
TUESDAY MAY 1, 2012
PERSONAL TRAINING SESSION 6-7AM
EAT WELL, VITAMINS, SLEEP WELL, NO DRAMA
WEDNESDAY MAY 2, 2012
PERSONAL TRAINING SESSION 6-7AM
EAT WELL, VITAMINS, SLEEP WELL, NO DRAMA
THURSDAY MAY 3, 2012
 SPINNING CLASS 24HR FITNESS 8:30-10:30AM
EAT WELL, VITAMINS, SLEEP WELL, NO DRAMA
FRIDAY MAY 4, 2012
SPINNING CLASS 24HR FITNESS 8:30-10:30AM
EAT WELL, VITAMINS, SLEEP WELL, NO DRAMA
That's just a few days. I have it scheduled all the way to the end of the month. You can make your own calendar depending on what your schedule allows. The key thing is to get active and make a commitment to live better. I also found the picture above while cleaning out my basement and it motivated me. I took this picture 16 years ago. If I had a daughter in 1996, she would look like this picture. I know my bone structure has changed a lot since giving birth to my two boys but I am willing to push forth and make this kick off challenge get me close enough to my ideal physique.
I hope you have many reasons to live and be healthy and look incredibly awesome for the summer! I hope to hear from you during and after the 30 days. May goal is to obviously look better, feel better and be healthier. I plan on dropping at least 10 LBS and maintaining my body. I plan on losing a few more over the next 3 months in a healthy way. I will have a journal at the end of the month cataloging how things evolved and the lessons learned. I am also expecting interaction from the forum I created so we can all learn from each other. This interaction could be via skype conference, google hangout or phone and definitely on the events page in facebook. You can find it by going to www.facebook.com/iamqueenkay and click on events on the timeline. If you are not on facebook, subscribe to this site and I will keep you in the loop. I plan on having a linked web-based forum for maximum interactivity.
At the end I will be posting a video catalogue of my experience. The great test will be doing 50 push ups. I will also be taking a dive in my bathing suit in a pool and swim across the pool. I have minimal experience swimming and I am scared of water. I am facing my fears and practicing hard everyday. This should be one less thing for me to worry about. Give yourself a challenge and push yourself. Make it exciting and memorable.
The key is to stay focused and believe.
Cheers,
QK